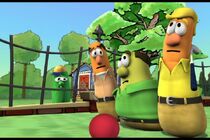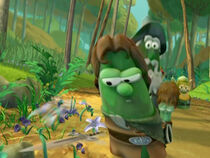 VeggieTunes 6 is a music CD containing tracks from 5 VeggieTales shows. It includes tracks from Lord of the Beans, Sheerluck Holmes and the Golden Ruler, LarryBoy and the Bad Apple, and Gideon: Tuba Warrior.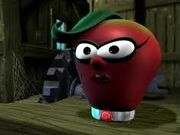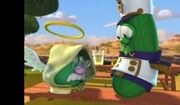 VeggieTales Theme Song
A Little More of This
The Legend of the Bean
I Wanna Know What It's For
My Baby Elf
I Finally Know What It's For
I've Got a New Umbrella
Call On Me
Call On Us
Gated Community
Temptation Song
Rock On, LarryBoy!
Eye of the Sparrow
Lance the Turtle
The Great I Am
Attack on the Midianites (score)
What We Have Learned (ukulele)
The character positioning on the cover is similar to the one for VeggieTunes 2.