The Silliest Stories of Silliness 2
 is a compilation of some of VeggieTales' silliest songs, stories, and shorts. Veggie Kids are also interviewed to see what their favorite VeggieTales moments are.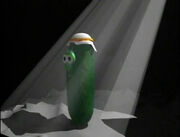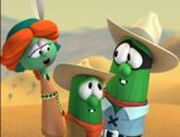 Episodes and Shorts Included
Edit
Moe and the Big Exit
Blunders in Boo-Boo Ville
Daniel and the Lions' Den
Sumo of the Opera
Babysitter in DeNile
LarryBoy and the Bad Apple
Larry's Lagoon
Gideon: Tuba Warrior
Snoodlerella
The Good Egg of Gooseville
MacLarry and the Stinky Cheese Battle
Lenny and the Lost Birthday
Merry Larry and the True Light of Christmas
Bully Trouble
Sheerluck Holmes and the Golden Ruler
The Gourds Must Be Crazy
Silly Songs Included
Edit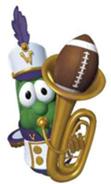 Monkey
The Hopperena
Larry's High Silk Hat
Donuts for Benny
Goodnight Junior
The Biscuit of Zazzamarandabo
BFF (Best Friends Forever)
Supper Hero
Sport Utility Vehicle
Astonishing Wigs
The Blues with Larry
Belly Button
Sippy Cup
Sneeze If You Need To
Where Have All the Staplers Gone?
Do the Moo Shoo
Perfect Puppy
Mac and Cheese
Ad blocker interference detected!
Wikia is a free-to-use site that makes money from advertising. We have a modified experience for viewers using ad blockers

Wikia is not accessible if you've made further modifications. Remove the custom ad blocker rule(s) and the page will load as expected.