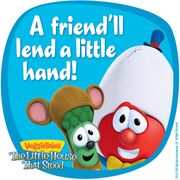 The Good Egg of Gooseville and Other Stories
is a fanon work that contains 3 stories about friendship and 3 silly songs.
Stories and Songs
Edit
The Good Egg of Gooseville
Pizza Angel
Celery Night Fever
Oh Santa
Sheerluck Holmes and the Golden Ruler
Do the Moo Shoo
Ad blocker interference detected!
Wikia is a free-to-use site that makes money from advertising. We have a modified experience for viewers using ad blockers

Wikia is not accessible if you've made further modifications. Remove the custom ad blocker rule(s) and the page will load as expected.