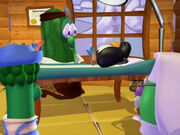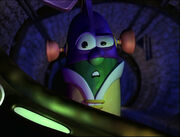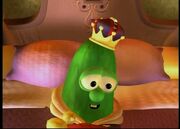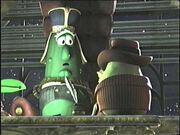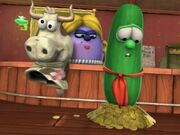 A sequel to the popular "25 Favorite Very Veggie Tunes" music CD. It includes the songs from
Madame Blueberry
,
LarryBoy and the Rumor Weed
,
King George and the Ducky
,
Esther... The Girl Who Became Queen
, and
The Ballad of Little Joe
.
I'm So Blue
Stuff Mart Suite
Salesmunz Rap
Thankfulness Song Medley
Stuff Stuff Mart Mart (The Blue Danube)
His Cheeseburger
The Yodeling Veterinarian of the Alps
The Rumor Weed Song
I Love My Duck
I Must Have It
There Once Was a Man
The Selfishness Song
Endangered Love
The Battle Prelude
Haman's Song
The Battle is Not Ours
Lost Puppies
Happy Ki-Yi Birthday
Dream of a Dozen Cactus
Oh Little Joe I (McPotiphar's Song)
I'm Blue
Belly Button
Oh Little Joe II (Jail Cell)
The Mayor's Dream
Oh Little Joe III (Instrumental)
Ad blocker interference detected!
Wikia is a free-to-use site that makes money from advertising. We have a modified experience for viewers using ad blockers

Wikia is not accessible if you've made further modifications. Remove the custom ad blocker rule(s) and the page will load as expected.