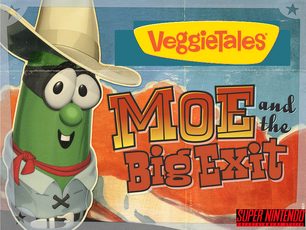 Moe and the Big Exit: The Video Game is an adventure game developed by THQ and Traveller's Tales for both Sega Genesis and Super NES. The gameplay features similar elements to Toy Story: The Video Game; but the elements and graphics are more enhanced, and Moe can move faster than Sheriff Woody can. Gameplay is also similar to the Mario & Luigi RPG series, such as the fact that Moe and Aaron can team up to create a special attack and that each character has a specific special move and whatnot as well as bosses.
Ad blocker interference detected!
Wikia is a free-to-use site that makes money from advertising. We have a modified experience for viewers using ad blockers

Wikia is not accessible if you've made further modifications. Remove the custom ad blocker rule(s) and the page will load as expected.