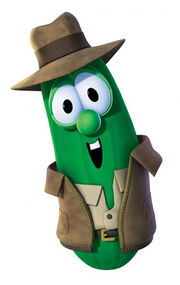 Minnesota Cuke and the Kingdom of the Missing Puppy Doggy
is the fourth Minnesota Cuke installment. It has a lesson in gentleness.
The Countertop
Edit
The Story
Edit
What We Have Learned
Edit
VeggieTales Theme Song
The Missing Dog
Perfect Puppy
My Ginger Ale
I Love Puppies!
What We Have Learned
Running Gags
Edit
Silly Song
Edit
Silly Songs with Larry "My Ginger Ale"
What We Have Learned song
Edit
Original
Kid They Got a Letter From
Edit
Allison Conrad
This is based on Indiana Jones and the Kingdom of the Crystal Skull.
"Perfect Puppy" from "Celery Night Fever" is played on a radio.
Minnesota Cuke's previous adventures were mentioned: the search of Samson's Hairbrush, the search of Noah's Umbrella, and the Temple of Dough.
Ad blocker interference detected!
Wikia is a free-to-use site that makes money from advertising. We have a modified experience for viewers using ad blockers

Wikia is not accessible if you've made further modifications. Remove the custom ad blocker rule(s) and the page will load as expected.